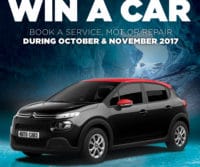 The Muslin Hall Winter Prize Draw is back. 16,337 motorists visited an AutoCare garage throughout June & July and entered the Big Summer Giveaway. Thank you to everyone who entered from our customers at Muslin Hall – as you know Dr Shamsee was the winner of a set of Beats headphones!
As an approved AutoCare garage, Muslin Hall will be giving you more chances to win some fantastic prizes, including another brand-new car, in the Winter Giveaway!
All you need to do is book your car in for work with Muslin Hall during October and November 2017 and we'll enter you into the draw – simples!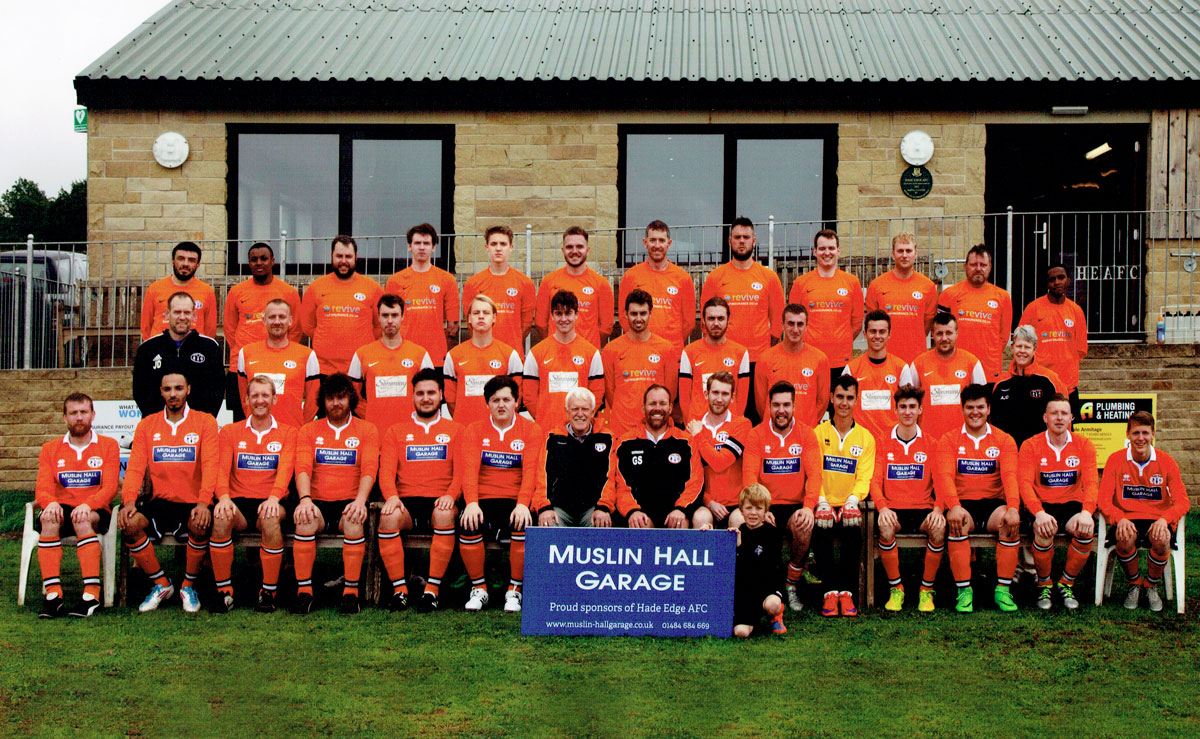 Muslin Hall are delighted to be the shirt sponsor for the 2016-17 1st Team Seniors Hade Edge AFC season. For more information about the team and how you too can support the club, visit Hade Edge AFC
And we have a winner! Russell Briggs has won a laptop computer in our fantastic Auto Care Garages Spectacular Summer Giveaway. As a regular customer, all Russell had to do was enter his invoice number for his service into the draw. Hey presto and he was a winner!
As an approved Auto Care Garage, you can be sure that your car will be worked on by fully trained technicians using only approved parts and lubricants.
Watch out again for details of our fantastic Auto Care Big Winter Giveaway!
Link to this post
IS YOUR #CAR DUE A SERVICE? Now's the time to book! Have a #service, #MOT or repair carried out in June or July and you will be entered into a free prize draw to win a brand new Peugeot 208 Allure or one of 73 other fantastic prizes. #FreebieFriday #Win #Competition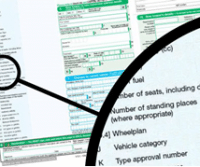 Online search tool to check if your car is due for a recall.
The motor industry does seem to taking great strides in recalling cars for known or suspected faults.  But as an owner, you may be the 2nd or 3rd owner and could be hard for dealers to find you.  If you suspect that your car may be due for a recall, use this link to quickly check and then you can get in touch with your local dealer accordingly – click here to visit the Motor Codes site
The new service is available online via Motor Codes, the automotive industry's government-approved regulatory body, and is funded and managed by the Society of Motor Manufacturers and Traders (SMMT) and Motor Codes.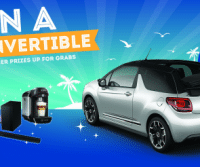 Simply book a service, MOT or repair with Muslin Hall Garage, Holmfirth through June and July 2015 and you can enter the AutoCare FREE prize draw to win a convertible car!
Click here for details
Muslin Hall Garage are proud to be an Approved AutoCare Garage:
Government legislation now means that regardless of the age of your vehicle, you are not obliged to have it serviced by the manufacturer. Providing all parts are of quality standard and are fitted correctly, you can have your vehicle serviced wherever you choose without invalidating your warranty.
As an AutoCare garage, Muslin Hall Garage Holmfirth provides OE quality parts and highly trained technicians to ensure you get a main dealer quality service at a fraction of the cost.
The AutoCare Programme is operated by GROUPAUTO and is the UK division of the 6000 strong European network known as EuroGarage.
The AutoCare Code of Practice
Our undertaking:
All work to be carried out using only first class quality parts and lubricants
Only undertake work which has your prior authorization
Regularly train our staff so that they know how to take care of your vehicle
Respect the price indicated in our quote
Provide you with a clearly laid-out invoice
Look after your vehicle
Respect agreed deadlines
Inform you and advise you if we find anything wrong with your vechicle
Our most important undertaking is to look after you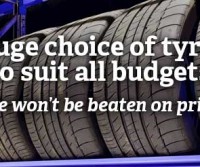 Starting the week off with a great new service for our customers!
Thanks to the powers of the internet, you can use our website to buy tyres online – just enter your reg and you'll see the full range of tyres available. You can then choose which day, morning or afternoon you want them fitting – as soon as next day. How easy is that? You get to choose a tyre to suit your budget or specification and pick a time best for you to pop in.
To have a look visit our tyres page and enter your registration plate number to give it a try.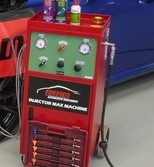 My 2011 VW Tiguan 2.0D has now covered 62000 miles, it was averaging 42-44 mpg and had a failed clutch & DM flywheel which Muslin Hall Garage, Holmfirth replaced for me.
The car was due a major service and Steve recommended a new treatment (injector Max) that could help the 'stuttering' performance the car was suffering and probably help the mpg at the same time, I was sceptical but after discussing the improvements other customers had seen, I agreed to give it a go.
When I picked up the serviced car with its new clutch and MOT I was quite honestly amazed at the free revving of the engine as I drove away – it was quite unexpected as having the car from 12000 miles I had never experienced the petrol type clean revving above 3000 before. Next was the mpg test, I regularly travel long distances and I have to happily report that I how consistently get 51-52 mpg. I can only recommend the injector cleaning treatment.
Thanks Steve for the suggestion.
Steve J, Upperthong, Holmfirth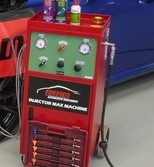 You may not have washed your car in a while but when Muslin Hall Garage cleans your car's injection system you may not believe the results. A simple 1 hour treatment can give you a smoother running car, deliver better fuel efficiency and give you peace of mind.
Our Injector Max Machine provides a simple and effective method of cleaning both petrol and diesel fuel systems without a costly removal of injectors from the vehicle.
Our latest customer, Mel from Netherthong, to use the treatment had this to say:
"My car is a Ford C-max 1.6 diesel is about 6 years old, with only 25,000 miles on the clock.
I've had the car for one year and although it has a low mileage, I was aware at the time of purchase that the car had spent a year or more standing idle with very little use. I thought the car was running well and was giving 55-6 mpg over a daily commute of 25 miles one-way, but I had some concern over the general clatter or busy sound of the engine, as it was not as quiet as my previous C-max with the same engine and many more miles.
Muslin Hall gave the diesel injectors a full clean treatment in order to solve the problem.
I am really pleased with the result, the engine runs quieter and much smoother and is more flexible & willing to pull away or ascend a slope at lower revs in the same gear. As an example I would say that 40 mph would be the minimum comfortable speed on the level in top gear but now the low 30s are possible. When full performance is applied the engine is more crisp and the barking tone is gone from the exhaust. The fuel consumption has moved up to 60 mpg."
For more details and to book in your car for a clean, call 01484 684 669 today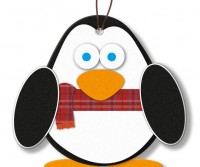 Our latest Facebook promotion to win a FREE air conditioning re-gas has been won by Holmfirth local and valued Muslin Hall service customer, Mike Millington! Well done Mike and we look forward to you popping in to claim your prize.