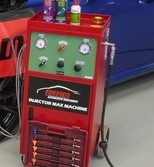 My 2011 VW Tiguan 2.0D has now covered 62000 miles, it was averaging 42-44 mpg and had a failed clutch & DM flywheel which Muslin Hall Garage, Holmfirth replaced for me.
The car was due a major service and Steve recommended a new treatment (injector Max) that could help the 'stuttering' performance the car was suffering and probably help the mpg at the same time, I was sceptical but after discussing the improvements other customers had seen, I agreed to give it a go.
When I picked up the serviced car with its new clutch and MOT I was quite honestly amazed at the free revving of the engine as I drove away – it was quite unexpected as having the car from 12000 miles I had never experienced the petrol type clean revving above 3000 before. Next was the mpg test, I regularly travel long distances and I have to happily report that I how consistently get 51-52 mpg. I can only recommend the injector cleaning treatment.
Thanks Steve for the suggestion.
Steve J, Upperthong, Holmfirth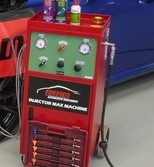 You may not have washed your car in a while but when Muslin Hall Garage cleans your car's injection system you may not believe the results. A simple 1 hour treatment can give you a smoother running car, deliver better fuel efficiency and give you peace of mind.
Our Injector Max Machine provides a simple and effective method of cleaning both petrol and diesel fuel systems without a costly removal of injectors from the vehicle.
Our latest customer, Mel from Netherthong, to use the treatment had this to say:
"My car is a Ford C-max 1.6 diesel is about 6 years old, with only 25,000 miles on the clock.
I've had the car for one year and although it has a low mileage, I was aware at the time of purchase that the car had spent a year or more standing idle with very little use. I thought the car was running well and was giving 55-6 mpg over a daily commute of 25 miles one-way, but I had some concern over the general clatter or busy sound of the engine, as it was not as quiet as my previous C-max with the same engine and many more miles.
Muslin Hall gave the diesel injectors a full clean treatment in order to solve the problem.
I am really pleased with the result, the engine runs quieter and much smoother and is more flexible & willing to pull away or ascend a slope at lower revs in the same gear. As an example I would say that 40 mph would be the minimum comfortable speed on the level in top gear but now the low 30s are possible. When full performance is applied the engine is more crisp and the barking tone is gone from the exhaust. The fuel consumption has moved up to 60 mpg."
For more details and to book in your car for a clean, call 01484 684 669 today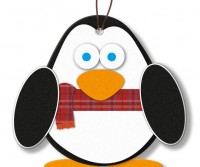 Our latest Facebook promotion to win a FREE air conditioning re-gas has been won by Holmfirth local and valued Muslin Hall service customer, Mike Millington! Well done Mike and we look forward to you popping in to claim your prize.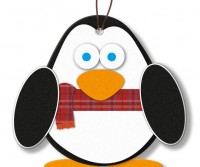 Winter is finally leaving us and (hopefully) the warmer weather is on the way. Don't wait till you're stuck sweltering in traffic to realise your air conditioning isn't as powerful as it used to be. We can re-gas any air conditioning system quickly and cheaply and if you share our air con offer promotion on Facebook you could win a free re-gas in the vehicle of your choice.
How's that for a cool offer?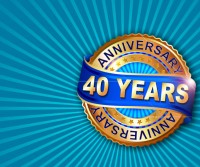 January 31st 2015 saw Muslin Hall Garage, Holmfirth celebrate its 40th anniversary. Colin Parr, following his initial years in the haulage trade, started the business as a general garage offering its services to the Holme Valley.
Landmark events include its MOT test station status gained in June 1977 and extensive building expansion in October 1979. In 2005 the MOT station was refurbished and a further service bay added.
Muslin Hall are proud to employ 5 technicians and 2 apprentices, who enjoy ongoing technical training and certification towards their personal development.
Here's looking forward to 2055. Who knows what we may be servicing then!
Muslin Hall Garage are delighted to be supporting the Holmfirth and Meltham Lions Charity Auction on 27th March 2015 in aid of the Yorkshire Air Ambulance.
To keep the Air Ambulances operational the Charity has to raise £9990 per day. They are an independent charity and only receive government funding in the form of highly trained paramedics seconded from the Yorkshire Ambulance service.
Muslin Hall have joined forces with a number of local businesses and individuals by supplying items to auctions and we sincerely hope that all attending will dig deep to raise as much as possible.
The items for sales at the dinner can be seen here.
For further details of how you can help the Air Ambulance, please click here.