Once your clutch starts to slip it could fail at any time leaving you with no drive and possibly stranded miles from home. If you're finding it difficult to change gear or hear a whining noise when you release the clutch it's time to have it checked out.
At Muslin Hall Garage, Holmfirth we supply and fit both conventional and the new dual mass flywheel type clutches for cars, light commercial and agricultural vehicles.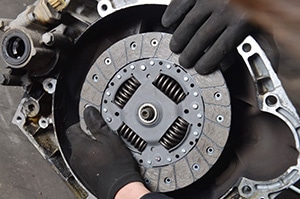 For a free no obligation quotation give us a call us on 01484 684 669.